We suck. We've been doing it for over 20 years. Whether it's getting a tank to process more efficiently, or a simple wet well pump station cleaning or inspection, Wessuc can assist your team in maintaining and optimizing your facility. Like any equipment or machinery, regular maintenance and cleaning is required to prevent a decrease in performance or a potential breakdown. When a tank is running at top efficiency, it will potentially save you on overall energy costs.
Wessuc's fleet is equipped with 8 vacuum trucks ranging in a variety of sizes and can handle a wide diversity of jobs and material. A majority of our vacuum trucks have 2 tanks; 1 for water and 1 for debris. Having 2 tanks allows for crews to not only suck up the material out of the tank, but also spray the tank down for optimal cleaning.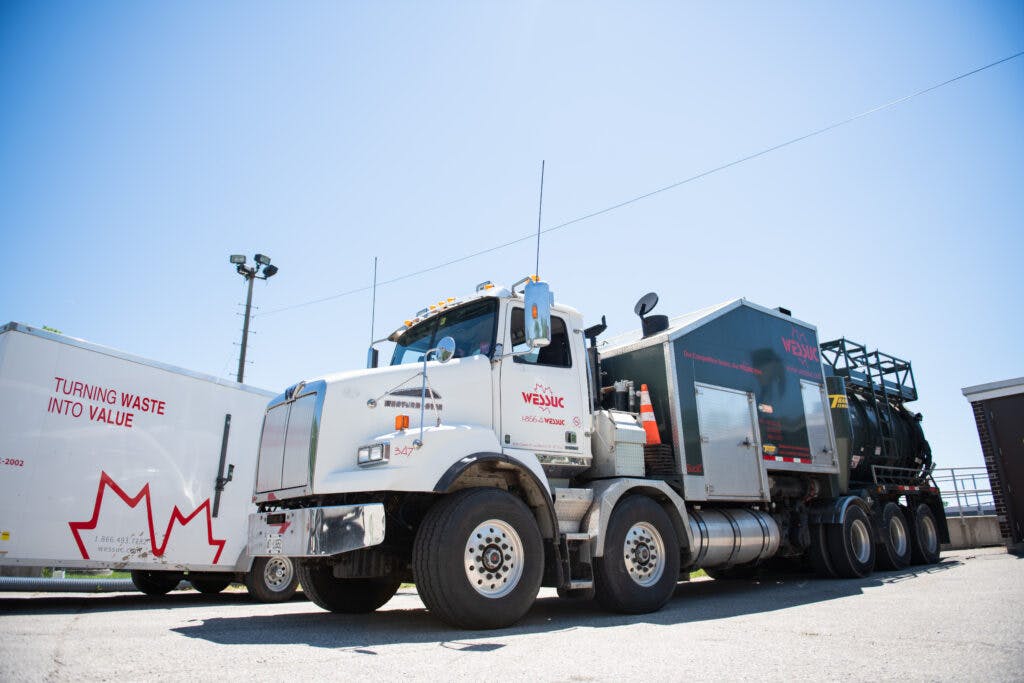 Over the past decade the need for wet well and pump station cleaning and maintenance has increased as more people have started to use "flushable wipes" and other "flushable" items. These so-called "flushable" items cause a higher risk for potential pump failure. Wessuc is equipped to help maintain a facility so these items do not cause a breakdown.
As the demand for wet well and pump station cleaning and maintenance increases, Wessuc evolves our technology and equipment to ensure we can get the job done as efficiently as possible. Over the years we have expanded our fleet of vac trucks, integrated bypass strategies for emergencies, developed new dewatering methods and more.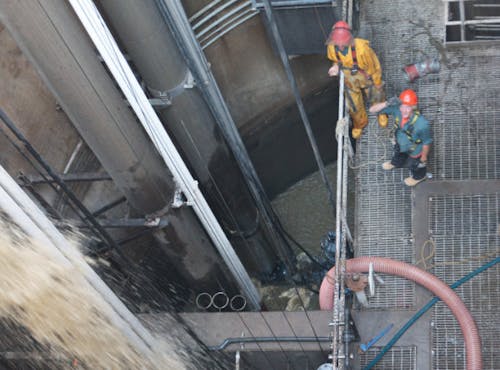 The Process
Depending on the Station a 3 or 4 man crew will mobilize to the site with a vac truck, pickup truck and safety trailer hauling all other appropriate equipment. Wessuc will ensure the cleaning will consist of pumping out the contents of the wet wells, decanting of all liquids back to the sanitary sewer system, flushing the wet wells down and removing solid materials from site to an approved MECP disposal facility. 
Confined space entry may be required depending on the tank access. Wessuc crews are trained in confined space 
entry and ensure they wear proper PPE at all times. When cleaning and conducting maintenance to wet well stations, crews will continuously monitor gas levels and ensure that it is safe for Wessuc personnel to be down in the station.
Disposal
Turning waste into value - that's our motto.  With every job we do, we try our best to repurpose the waste for beneficial reuse.If the material meets Non-Agricultural Sourced Material (NASM) approval, we can haul it away and spread it onto local farmers' fields, at no cost to the farmer. Not only is this a sustainable option, but it also helps improve our circular economy.
If material doesn't meet NASM approval there are alternate disposal options that still help keep material out of landfill. These alternate disposal options are:
Anaerobic Digester
Incinerator
Wessuc will haul and dispose of material.
If your facility is experiencing an emergency call Wessuc's 24/7 Emergency Hotline - 1.866.493.7782
Crews will stabilize the situation and stay on site until everything is under control. Wessuc understands that emergencies don't run on business hours, so you can always count on us.